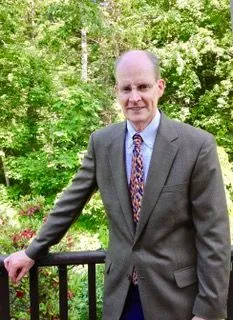 Nicholas Tretter, DDS
Dr. Tretter has been practicing dentistry in the Holden, Massachusetts, area for over two decades. He graduated from the New York University College of Dentistry in 1989 where he received the Society of Dental Anesthesia Award. He is a member of the Academy of General Dentistry and regularly attends continuing education courses at the Spear Education campus in Scottsdale, Arizona. His course work includes classes in aesthetic dentistry. As a dentist, his goals are to treat his patients with compassion and to ensure that they are comfortable. Dr. Tretter also wants to help his patients maintain optimum oral health and create the aesthetic qualities that they want in their smiles.
Dr. Tretter has been married to his wife for 26 years and they have two children who are both in college. His hobbies include flying, skiing and traveling. He also volunteers as a pilot for Patient Airlift Services, transporting patients to different facilities to receive medical care.
---
Meet Our Team
Within every successful and reputable dental office is a dedicated team. To learn more about the caring and experienced team members working alongside Dr. Tretter, please see below. You may also call us at 508-829-6665 if you have any questions or would like to schedule a visit.
Nancy - Front Desk Coordinator
Check back soon to meet Nancy!
Sue – Front Desk Coordinator
Check back soon to meet Sue!
Elizabeth – Dental Hygienist
Elizabeth joined our team in 1984. She graduated from the Forsyth School of Dental Hygiene in 1982 and takes continuing education courses each year. She wanted to be a dental hygienist from the age of 10.
Elizabeth enjoys the cheerful, cohesive family feeling at our office and our focus helping patients receive the best possible care. She also appreciates the atmosphere of comfort and confidence. She works to make sure that every patient has a positive experience from the moment they enter the office to the time they leave.
Elizabeth has two grown children and two horses. In her spare time, Elizabeth enjoys art, traveling, yoga and outdoor activities, including the equestrian arts. Her outside interests enhance the relationships she has with her patients.
Jean – Dental Hygienist
Jean has been with Nicholas Tretter, DDS since 2013. She is a graduate of the Forsyth School of Dental Hygiene and has an associate degree in allied health from Northeastern University. Jean appreciates the fact that the practice stays current on the best treatments for our patients. She also works hard to personalize each patient's treatment and values their dental health.
Stacey – Dental Hygienist
Stacey became a part of Nicholas Tretter, DDS in 2017. She is a graduate of the University of Bridgeport in Connecticut.
Stacey likes the kind and caring staff at our office and our wonderful patients. She also has a great deal of confidence in Dr. Tretter's work. She treats each patient like family and stays current on the latest dental procedures. Away from the office, she enjoys running, reading and cooking.
Shaera – Dental Assistant
Shaera has been part of the Nicholas Tretter, DDS team since 2019. She graduated from Quinsigamond Community College as a certified dental assistant and has taken the needed courses to become a licensed dental assistant. Shaera continues to take educational courses each year as mandated by the Dental Assisting National Board to maintain her license. She started working in the dental field in 2012, where she gained experience in pediatric dentistry as well as oral surgery.
Shaera loves to spend time with her family and participates in school events for her four children. She volunteers a lot of her time at numerous nonprofit organizations across the city of Worcester. She takes great pride in her work and cares about the office staff and patients that she comes in contact with.